Diversity and Inclusion Consulting
Diversity and Inclusion Consulting is a hands-on, collaborative relationship. We work with you to gain a full understanding of your organizational goals, internal culture and external impetus for diversity and inclusion consulting.
If you can't feel it, you can't change it.
We link intellectual understanding, emotional response and action taking to develop a sustained effort for systemic change. Using the Difference Circle©, we lay the foundational framework to:
Re-imagine equity concepts
Re-define dominant thought patterns
Re-script organizational norms
Re-construct and close gaps between mission and values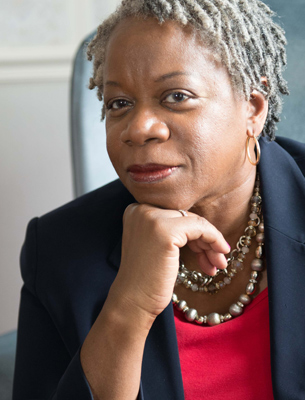 The Benefits
Improve your organization's negotiation of power differential
Increase your awareness of unconscious biases that impact the organizational culture
See an alternative vision and social structure within your organizational systems
Receive additional tools and resources to move from the experiential to the practical
What you can expect
A safe environment for open dialogue;
Tools for your participants to understand default judgments;
A head, heart and hands approach undergirded with theories, conceptual models and cultural frameworks;
Knowledgable guidance from experts. Cheryl Harris is co-author and designer of Boston city-Wide Dialogues on Racial and Ethnic Diversity.
"In developing and delivering a cultural competence workshop for our partners in the Pioneer Valley Health Career Opportunities Program (HCOP), in addition to your considerable knowledge of the topic, I was very impressed with the collaborative approach you fostered by helping our team examine and identify the outcomes we wanted to achieve through the workshop.  The preliminary interviews you conducted with a sampling of our partners also facilitated buy-in and ensured that you understood the underlying need and expectations for the workshop.  From the content you presented, i.e., the diversity wheel and practical case studies, to the use of arts and crafts to ensure broad participation, you offered our participants an inclusive, intelligent and meaningful learning experience.
Your thoughtful input into the workshop design and sensitive delivery translated into a highly successful workshop that was affirmed by the outstanding evaluations we received. Furthermore, your interactions with us, –pre, post and during the contract period- were conducted in a thoroughly professional and timely manner.  On a personal note, I admired your calm demeanor and enjoyed your sense of humor while we worked together. It made for a wholly pleasant training experience!"
Sharon Faherty