Team Development and Workshops
How do you define a team?
We think of it as an interdependent group of individuals, who share a common goal and commit to team processes for accountability, decision making, communications, and conflict management.©
Team development workshops can be tailored for your individual organizational needs.
Our most popular topics:
Team Leadership in the 21st century
Diversity and Inclusion
Conflict Transformation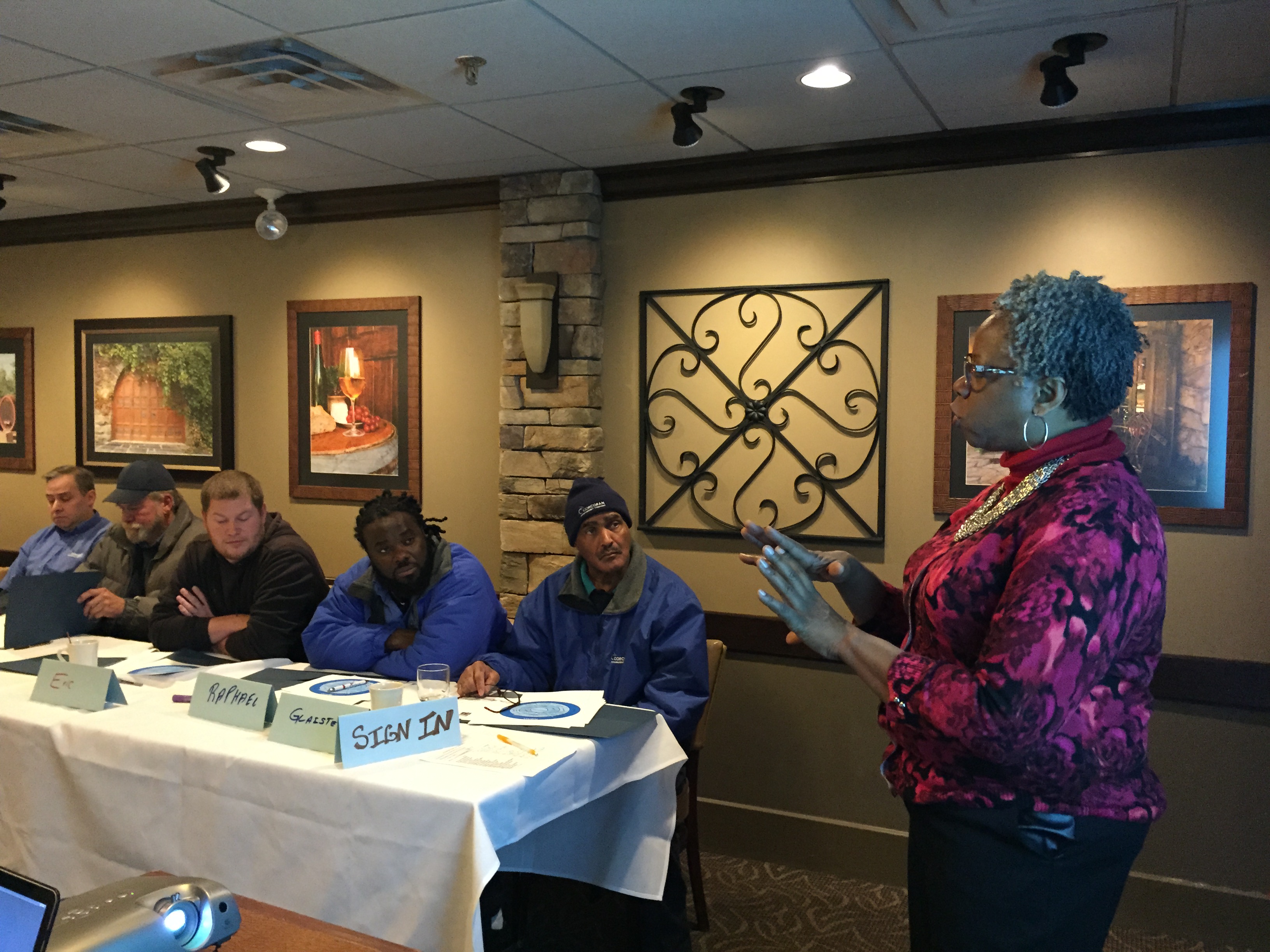 The Benefits
Team members are:
More clear about their roles and goals.
Better able to work interdependently.
More effective change agents and team members.
What you can expect
Workshops are a combination of relationship and task.
We introduce the stages of team development.
We work collaboratively to assist your team in articulating team purpose and agreed upon norms.
We help your organization(s) plan a series of team meetings to attain high performance.
Massachusetts General Hospital Center for Community Health Improvement contracted with Cheryl Harris and Associates, Inc. to assess Revere CARES team and implement an intervention. Two years later we became a cohesive team; expanded our team, added two new initiatives, and have received national recognition for our work.
Cheryl Harris and Associates, Inc. conducted interviews with Revere CARES staff, co-workers, and clients, designed and conducted exercises to assess team functioning, and observed staff meetings.  Upon completion of the assessment Cheryl Harris and Associates, Inc. worked with me to develop clear descriptions of roles and responsibilities for each staff member, to improve communication, and to develop management skills to support a collaborative leadership style.  Cheryl also supported each member of our team as an individual and the team as a whole.  Over the two years that she worked with Revere CARES team, the team has established behavioral norms which serve as a foundation for our improved collaboration and team achievement of organizational goals.  She helped team members understand and embrace all aspects of our diversity; appreciate the various talents/knowledge within our team; and understand that our team can have rotating leadership when expertise is matched to a given project; and think from different perspectives.
Kitty Bowman